"Behind the Lens" Part 15 GBR Challenge
Published 07:14 on 16 Apr 2020
Another great job for me was with Peter Harrison's GBR Challenge for the 31st America's Cup led by Ian Walker in 2002/3.The boats were built in Cowes but most of the training was done in Auckland.This is a selection of some of the early days photographing with the team.There were many young talented sailors that were given their chance on this program.
My favourite picture out of these is the shot of bowman, Matt Cornwall (Cat flap), getting ready for a gybe. Most Cup racing takes place in the middle of the day but during this training session we were out late in the afternoon.Shooting into the light makes the subject silhouette and picks up the highlights on the spinnaker pole and in the spray on the bow.A picture that just doesn't happen during normal Cup racing.
Peter Harrison has given a lot of opportunities to sailors with his boats Chernikeeff, the GBR Challenge and Sojana. Many of the crews from this era are now within other high level teams or in the sports management.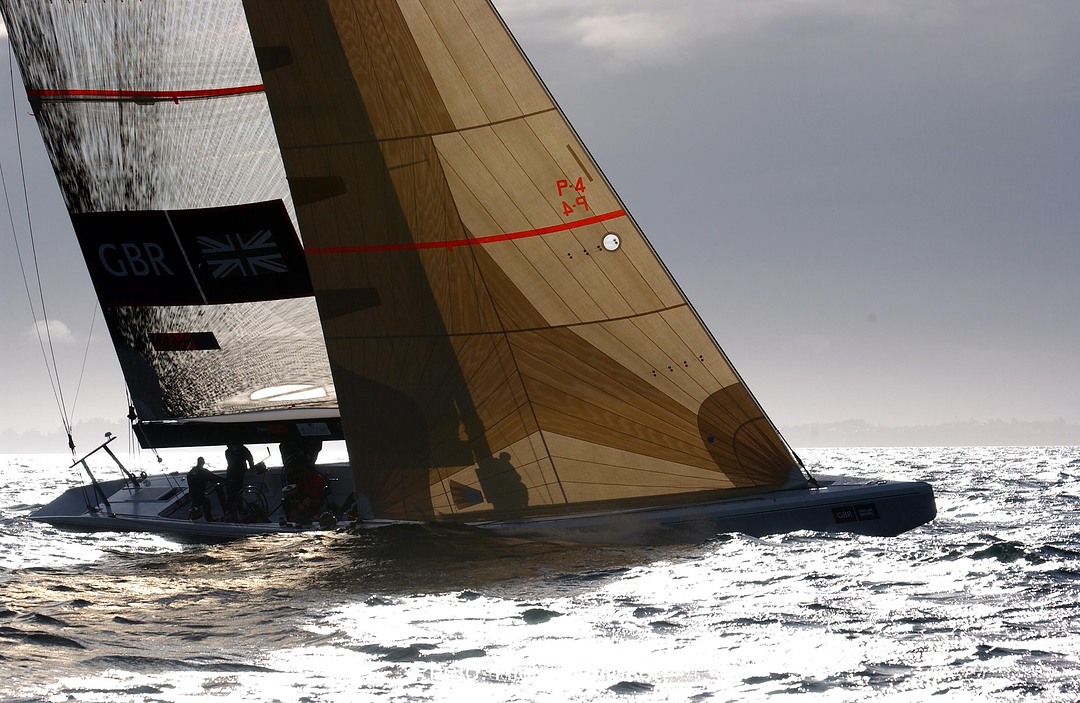 Last updated 12:28 on 26 June 2022