"Behind the Lens" Part 21 - The Jolie Brise
Published 13:10 on 24 Apr 2020
Most years I do a photo shoot with the pilot cutter Jolie Brise.One of my favourites is this shot taken at the Fastnet Rock 2013. It came about when skipper Toby Marris asked if I could get a picture of them rounding the rock in the 2013 Fastnet Race. I was concerned that if we attempted this during the race they were likely to round in the dark. (Also I didn't want to hang around at the rock for a week waiting for them!). Toby's response was "no problem we can sail over a week before, do the pictures, sail back and then do the race!".
Built in 1913 Jolie Brise has a fascinating history including being the last boat to carry the Royal Mail under sail. The picture was to commemorate her 100th birthday as she was the boat that won the very first Fastnet Race, then called the Ocean Race, in 1925. She also won again in 1929 & 1930, the only boat to ever win three Fastnet Races. She was a true race boat of that era competing twice in the Bermuda Race and other prestigious events. It's worth reading her Wikipedia entry https://en.wikipedia.org/wiki/Jolie_Brise
The Jolie Brise is owned by Dauntsey's School and is crewed by students with just a professional skipper and mate onboard. The students do all the sailing and helming even when docking and maneuvering. In recent years she has sailed the Norwegian coast, done two transatlantic crossings and sailed to Iceland, she is a regular competitor in the Tall Ship events, often winning the event.
https://www.dauntseys.org/life-at-dauntseys/jolie-brise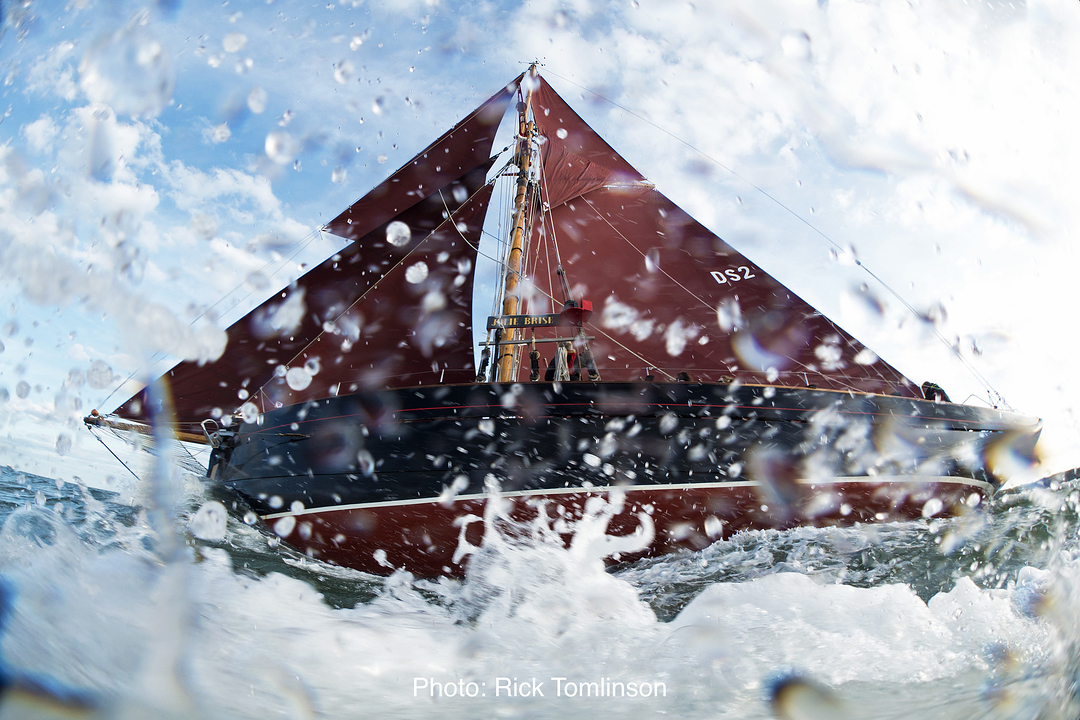 Last updated 13:28 on 26 June 2022